A Romantic Pink Makeup For Summer.
The first thing I do is completely cleanse my skin, then apply the products I am using this summer: Micellar Water from Bioderma, to cleanse and purify my face, to moisturize and mattify my skin I apply the Emulsion toleraine of La Roche Posay, to avoid the shine in my area T I apply the Cream Effaclar K (+) and as sunscreen, I use the Umbrella Spray.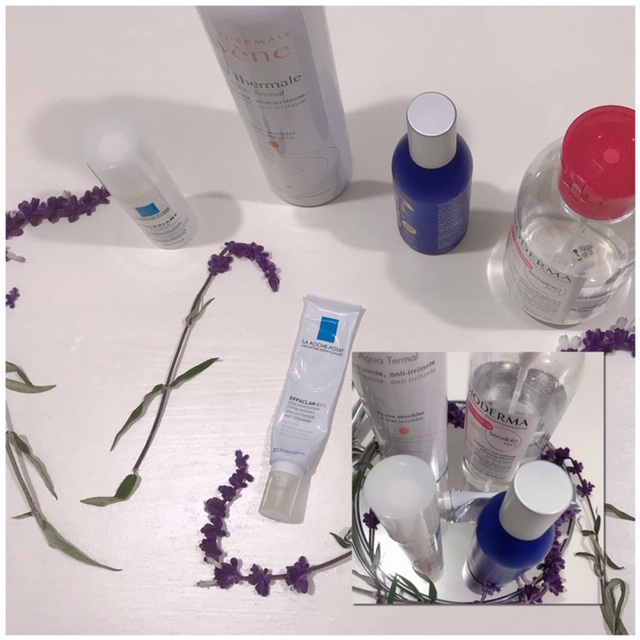 I apply a little Palladio´s Rice Primer, so I keep my skin from having unnecessary shine.
Then I apply on my eyelids, the Primer Eye of The Balm´s Put a Lid On It, which helps to keep the shadow for much longer, and facilitates its application.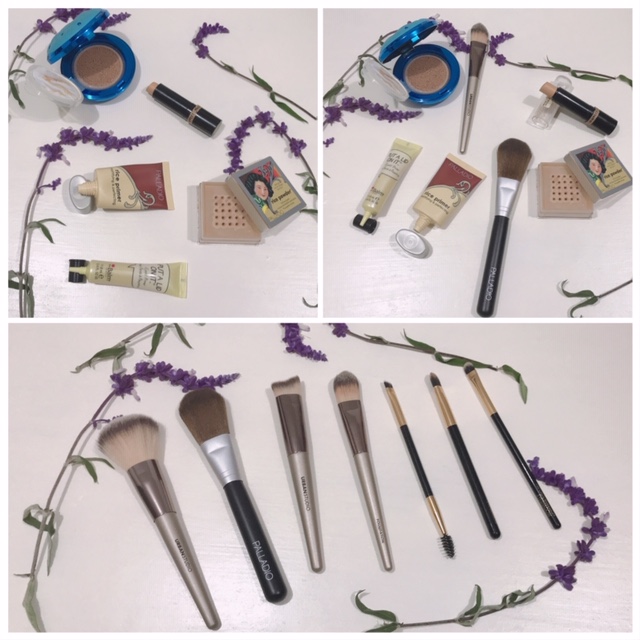 I begin to apply the fearless transition shadow of The Balm's Nude Dude Palette, spread it very well, then apply the second Shade Pink from Physicians Formula, correctly blurring throughout the moving eyelid. Then I apply the Flawless shadow of the Nude Dude The Balm Shadow Palette, to give more depth to my gaze. Finally, to illuminate my lacrimal and the arch of the eyebrows, I apply the lightest, brightest Shadow of Physicians Formula. Brushes to use The Colour Workshop Eyeshadow.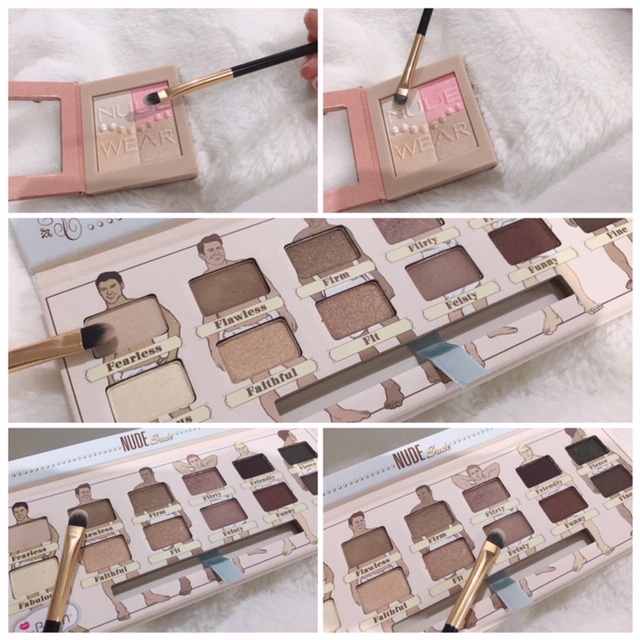 I used Samy's Creamy Foundation dark circle concealer that helps to disguise the dark parts around the dark circles and cover some imperfection of my skin. I like to apply the concealer with the fingertip of my ring finger because when the product comes into contact with the skin, it is a more uniform and natural application.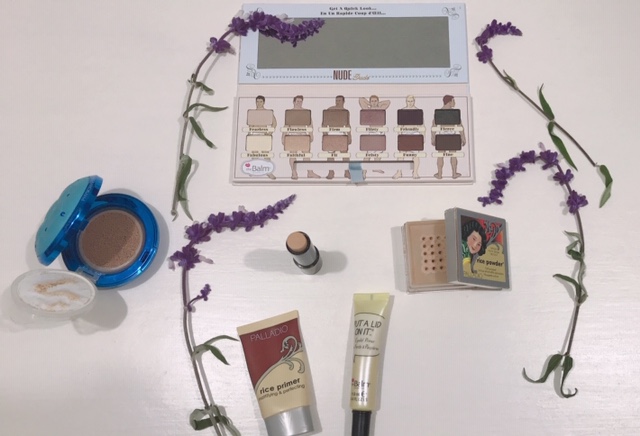 After using the Urban Studio Foundation Brush for a better application of the BB Cream Physicians Formula, it is very light, has sun protection, leaves a natural look in its application. I feel it gives a more natural and uniform appearance if I apply it with a brush.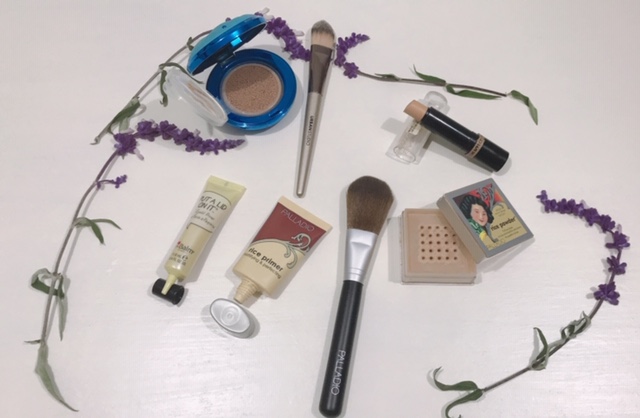 As a blush, I apply the Pink Tone of Touching of Glow Palette by Physicians Formula, to give that pinkish and flirty touch on the cheeks and nose; I apply it with the Palladio Powder Brush.
I apply Palladio Rice Powder, on chin, forehead, nose, gives a natural look to the face, and removes the shine in the T area. I use the Urban Studio Powder Brush.
To shape my eyebrows with a natural finish, brush my eyebrows with the Eyebrow Brush from The Colour Workshop, I continue applying to the eyebrows the Eye And Eyebrow Pencil by Nyx SPE 915 Taupe.
Then to light up my face I use, Samy's Illuminating Shimmer Powder. I apply it on the top of the lip, a nose and the cheekbones.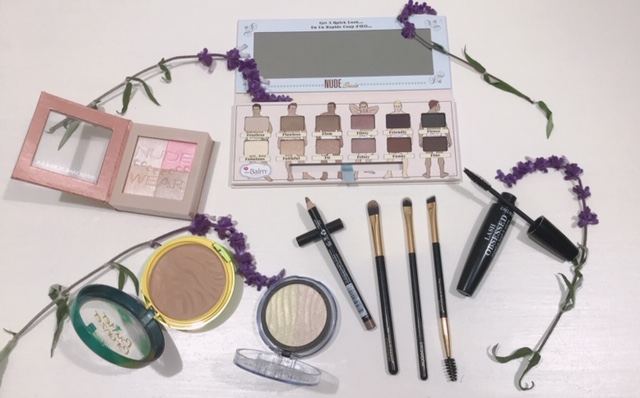 I mix in the palm of my hand the Ultimate Colour 310 Red My Lips lipstick from Catrice and the BlG09 Vanilla Cream Pie Lip Gloss from Nyx until I get the desired pink colour.
To finish, dew on my face the Spray Matte Finish from Nyx to seal my makeup and last longer.