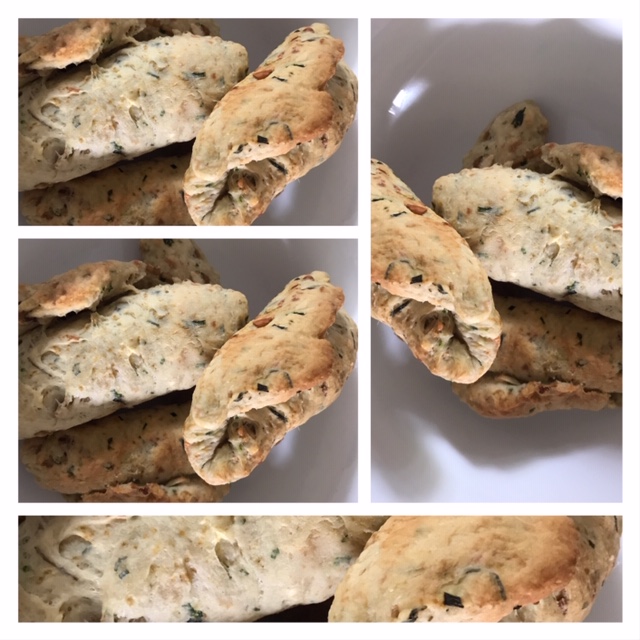 Ingredients:
250 ml flour
1.25 ml of salt
10 ml baking powder
5 ml of brown sugar (to taste)
3 small mushrooms
3 garlic cloves
Chinese onion (To taste)
5 ml of dried oregano
1 tablespoon olive oil
½ glass of water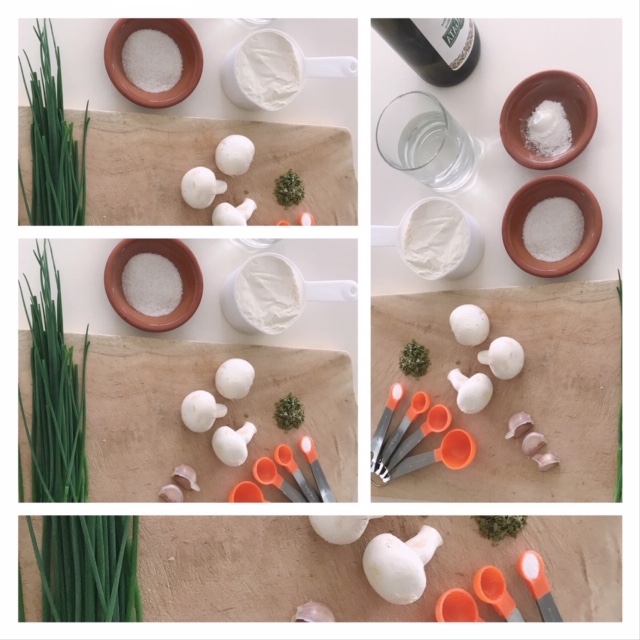 Preparation:
Wash the mushrooms thoroughly and cut into small pieces, separate them into a bowl.
Then cut the garlic, the chives into small pieces, separate for later.
In a glass, container add flour, salt, baking powder, sugar, mix everything, then incorporate the oregano and pre-chopped ingredients, mix very well.
Add the glass of water and the tablespoon of oil to the mixture, and stir very well.
Then with cotton cloth cover the dough and let stand for about 30 minutes.
After the time recurred place the dough in a bowl of olive oil and bake for 25 minutes.