Capsule wardrobe for work at home.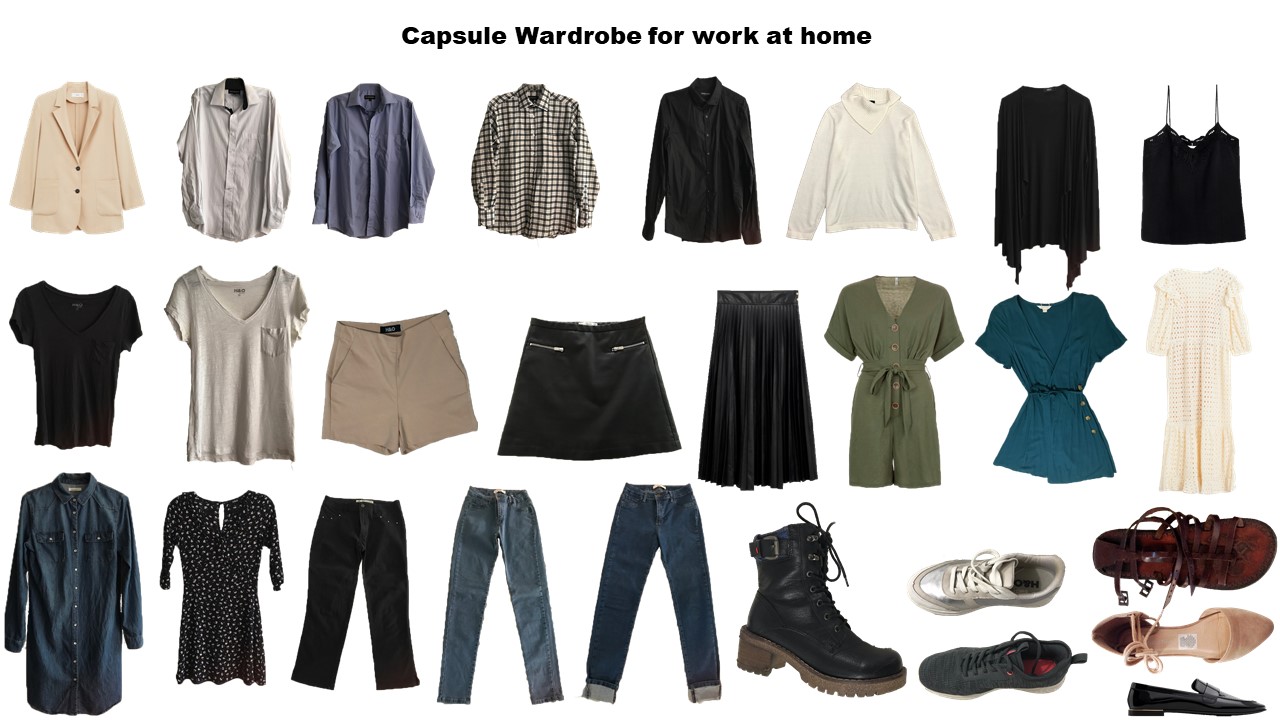 The first step is to choose the garments with which you feel most comfortable with which you can work and, you can move easily.
So that it doesn't make it difficult for you to combine your looks and be overwhelmed by not knowing how to mix textures and colours; you can take the most basic pieces, neutral colours, striped textured garments, floral prints and fabrics of your choice to keep you warm if it's cold.
With these chosen pieces you can create basic timeless simple, outfits perfect to look fantastic from the comfort of your home.
Garments:
Fluid blazer.
Cardigan.
White shirt.
Black shirt.
Light- blue shirt.
Striped shirt.
Shorts.
Maxi dress.
Midi dress.
Mini skirt.
Midi skirt.
Jumper.
Jumpsuit.
Denim dress.
Jeans.
White T-shirt.
Black T-shirt.
White top.
Black top.
Don't forget the accessories that are an important step to highlight your outfits.
Accessories:
Long necklace.
Short necklace.
Earrings.
Rings.
Black belt.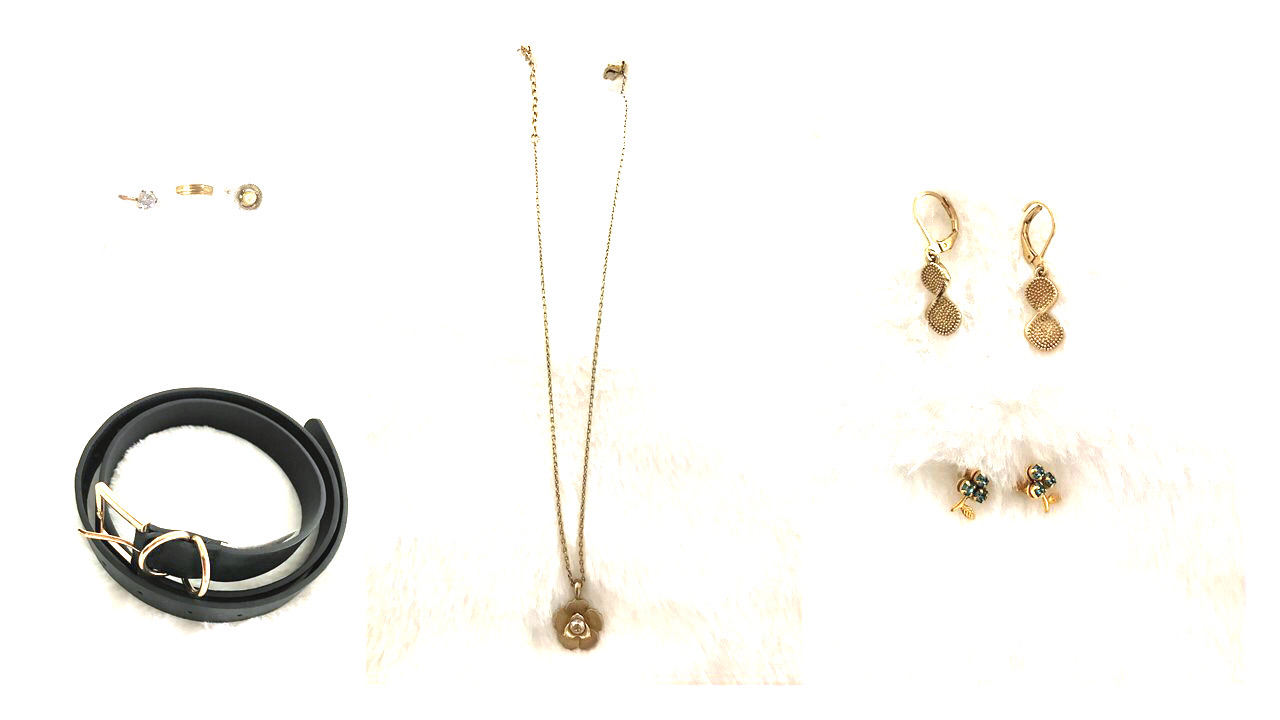 Shoes:
Truck boots.
Sandals.
Flats.
Loafers.
Trainers.
Sneakers.
If you're wondering what kind of shoes do you need to wear, you find yourself indecisive between looking fashionable with some stilettos or casual with flats? Don't be overwhelmed by those little things, you can use what makes you feel good, whether you're like a fashionista from your desk or slippers from your bureau, as long as you're being productive, it's allowed.
You can be well-groomed, look fashionable either with heels or with loafers.
Remember that there are much more important things that need our attention.